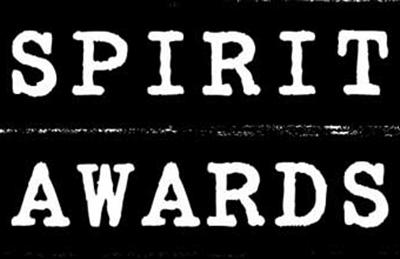 Mientras la gran maquinaria de Hollywood comienza a engrasar motores para la puesta a punto de los Oscars, el cine independiente ya ha anunciado a sus nominados para la gala del 26 de Febrero de los «Independent Spirit Awards» que se celebra, como es costumbre, bajo una carpa situada en la arena de la playa de Santa Mónica (California).
Personalmente echo de menos a la gran Julianne Moore, si su no-nominación tiene algo que ver con un posbile premio a su compañera de reparto no lo entendería, para mí el galardón a «Mejor Actriz» será un pulso entre Natalie Portman y Michelle Williams. Naomi Watts también tiene muchas papeletas para alzarse con el de «secundaria».
En los apartados masculinos, es algo más difícil vaticinar un resultado, pero Ronald Bronstein y John C. Reilly están espléndidos. De secundarios marcaría la casilla de John Hawkes, aunque cruzaré los dedos por Bill Murray.
Así pues, los Nominados a los «Independent Spirit Awards» son…
Mejor Película
127 Hours
Black Swan
Greenberg
The Kids Are All Right
Winter's Bone
Mejor Director
Darren Aronofsky, Black Swan
Danny Boyle, 127 Hours
Lisa Cholodenko, The Kids Are All Right
Debra Granik, Winter's Bone
John Cameron Mitchell, Rabbit Hole
Mejor Ópera prima
Everything Strange and New
Get Low
Night Catches Us
The Last Exorcism
Tiny Furniture
Premio John Cassavetes

Daddy Longlegs
The Exploding Girl
Lbs.
Lovers of Hate
Obselidia
Mejor Guión
Lisa Cholodenko & Stuart Blumberg, The Kids Are All Right
Debra Granik & Anne Rosellini, Winter's Bone
Nicole Holofcener, Please Give
David Lindsay-Abaire, Rabbit Hole
Todd Solondz, Life During Wartime
Mejor Guión de Ópera Prima
Diane Bell, Obselidia
Lena Dunham, Tiny Furniture
Nik Fackler, Lovely, Still
Robert Glaudini, Jack Goes Boating
Dana Adam Shapiro & Evan M. Wiener, Monogamy
Mejor Actriz
Annette Bening, The Kids Are All Right
Greta Gerwig, Greenberg
Nicole Kidman, Rabbit Hole
Jennifer Lawrence, Winter's Bone
Natalie Portman, Black Swan
Michelle Williams, Blue Valentine
Mejor Actor
Ronald Bronstein, Daddy Longlegs
Aaron Eckhart, Rabbit Hole
James Franco, 127 Hours
John C. Reilly, Cyrus
Ben Stiller, Greenberg
Mejor Actriz de Reparto
Ashley Bell, The Last Exorcism
Dale Dickey, Winter's Bone
Allison Janney, Life During Wartime
Daphne Rubin-Vega, Jack Goes Boating
Naomi Watts, Mother and Child
Mejor Actor de Reparto
John Hawkes, Winter's Bone
Samuel L. Jackson, Mother and Child
Bill Murray, Get Low
Jon Ortiz, Jack Goes Boating
Mark Ruffalo, The Kids Are All Right
Mejor Palícula Extranjera
The King's Speech
Kisses
Mademoiselle Chambon
Of Gods and Men
Uncle Boonmee Who Can Recall His Past Lives
Mejor Documental
Exit Through the Gift Shop
Marwencol
Restrepo
Sweetgrass
Thunder Soul
Mejor Fotografía
Never Let Me Go
Black Swan
Tiny Furniture
Winter's Bone
Greenberg
Premio Robert Altman
Nicole Holofcener, Jeanne McCarthy, Ann Guilbert, Rebecca Hall, Katherine Keener, Amanda Peet, Oliver Platt, Lois Smith, Sarah Steele.
vía | SpiritAwards